The Islamic State has provided further information (in English) to substantiate its claim that Steven Paddock was a Muslim convert who waged war in the cause of Allah in Las Vegas Sunday evening, claiming that Paddock did a reconnaissance of the site of his mass shooting.
It is unwise for the authorities and the leftwing media to dismiss the Islamic State's claims out of hand. Primarily because underestimating the Islamic State has been one of the West's biggest mistakes, and secondly because we know nothing about this unfathomable act of evil.
The FBI said it had found no such connection so far, with the local sheriff describing him as a lone "psychopath." How could they possibly know that so much early in the investigation? It speaks to a gross incompetence and already predetermined outcome.
Here is the Islamic State's latest message:
In response to the call of the commander of the faithful Muslims (Abu Bakr Al Baghdade Al husseini Al Qurashi – God bless him-) targeting the crusader alliance and after careful monitoring of the crusader gatherings in the city of Las Vegas in the United States, a soldier of the caliphate (abu Abd El Bar) – May God accept him – equipped with a machine gun and ammunition varied in a hotel overlooking the concert and fired at a crowd of them, including 600 between killed and wounded in until the Soulja ammunition was finished and he became a martyr. As I lot and his messenger and the believers believe, but most people do not know
Via Reuters:
Islamic State has claimed responsibility for a shooting that killed at least 50 people and wounded over 400 in Las Vegas early on Monday, and said the attacker had converted to Islam a few months ago.
"The Las Vegas attack was carried out by a soldier of the Islamic State and he carried it out in response to calls to target states of the coalition," the group's news agency Amaq said in reference to the U.S.-led coalition fighting the group in the Middle East.
"The Las Vegas attacker converted to Islam a few months ago," Amaq added. (Reporting by Ali Abdelaty; Writing by Arwa Gaballa; Editing by Ahmed Aboulenein
I do not believe Paddock acted alone.
–A woman chillingly proclaimed to concert-goers that "they were all going to die" shortly before the mass shooting at a Las Vegas country music concert killed 50. (here)
MSN News reports Hendricks left the venue with her mother before gunman Stephen Paddock, opened fire. Looking back, Hendricks said she wondered about the woman's intentions of the supposed warning. She described the woman and her assumed boyfriend as Hispanic.
"Obviously she was telling us that — either to warn us, or to warn us that we were all going to die and she was part of it," Hendricks said. "Because she had been messing with the lady in front of her and telling her that she was going to die. That we were all going to die. None of us knew that it was going to be serious."

–In recent months, Las Vegas shooting suspect Stephen Paddock sent tens of thousands of dollars to someone in the Philippines. (ABC News, Mike Levin)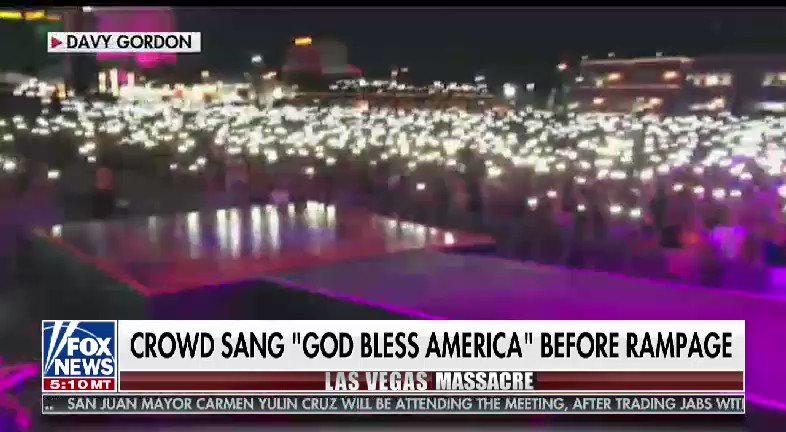 There were 23 firearms including automatic weapons inside the Mandalay hotel where Steve Paddock holed up for four days. Investigators also found another 19 firearms, along with explosives and several thousand rounds of ammo at Paddock's house in Mesquite, Nevada, some 80 miles (130 kilometers) away. Automatic weapons are banned.
Full auto weapons, however, are widely owned by police officers, federal officials and military organizations. It will be very interesting to find out where this weapon came from and how it was acquired….. (here)
Did he modify them? He had no military experience. Where did he learn how to do that?  Who trained him? Who did he associate with?
—They discovered several pounds of an explosive called tannerite at the house as well as ammonium nitrate, a type of fertilizer, in his car. I do not believe he acted alone.
—His brother, with whom he was basically all but estranged, has become the go-to guy which is absurd (they spoke infrequently and lived on opposite coasts). Eric Paddock insists Steven Paddock was not an avid gun guy. Twenty three  firearms including automatic weapons in Paddock's hotel and another 19 firearms in Paddock's home – not an avid gun guy? The person police should be talking to, and who they cleared much too quickly, is his Indonesian girlfriend who was conveniently out of the country when Paddock went operational.  She lived with Paddock and all his weapons and she knew nothing? Hardly. She reminds of the Boston bomber's wife, Katherine Tsarnaev, who was never charged with anything, despite the fact that Tamerlan Tsarnaev was building bombs on her kitchen table.
Hotel housekeepers say they noticed nothing that would have alerted them to his plans, but Joseph Lombardo, sheriff of the Las Vegas Metropolitan Police Department, said he had used more than 10 bags to carry his weapons up to the 32nd floor.
Twenty three  firearms including automatic weapons for just one shooter? In the 72 minutes of slaughter did anyone else enter or leave that room? Why so many guns for one man?
–72 MINUTE RAMPAGE on Vegas strip. – 72 minutes? This, more than anything, is a stunning indictment of Vegas law enforcement.
–What was on his phone? Did he have Telegram on his phone. There are hundreds of ISIS channels on Telegram and its a popular way for jihadis to communicate. If Paddock had it on his phone that would confirm a connection.
There are 100s of ISIS-linked Telegram channels. Anyone imbibing their ideology typically has dozens of them on their phone.
@AmarAmarasingam 11. There are 100s of ISIS-linked Telegram channels. Anyone imbibing their ideology typically has… twitter.com/i/web/status/9…—
Rukmini Callimachi (@rcallimachi) October 02, 2017
For more from PG click below…
https://pamelageller.com/2017/10/isis-vegas-other-facts.html/
What are your thoughts fellow Seekers? Make sure to comment on and or share this story. We here at DSJ want to hear from you.
Categories: Activism, allah, censorship, civil war, extremist, gun violence, hate groups, hatred, isis, islam, jihad, jihadis, justice, Las Vegas, lone mujahids, lone wolf, MAGA, Muhammad, muslim, news, Pamela Geller, sovereignty, stealth jihad, Steven Paddock, terrorism, Uncategorized, violence, war, YouTube